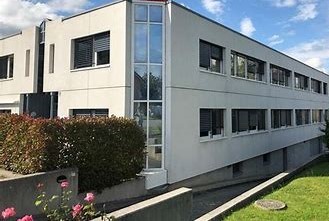 CABELTEC SA was founded in 1997 by a group of engineers specializing in the cable machine industry. These highly qualified individuals with many years' experiences are able to advise cable manufacturers in their best interests on the choice of equipment best suited to their needs and budgets.
To perform this role competently and successfully, it is essential to have a thorough knowledge of the specialist field of cables. Our experience is based on sound basic training and extensive practical experience of the cable industry.
Keeping abreast of developments in materials and suppliers, both in Europe and the rest of the world, is also a vital task. Every year, new suppliers, previously unknown to us, bring us technical innovations at attractive prices.
CABELTEC SA is a limited company whose capital is entirely controlled by its management. It has no affiliation with any other company, nor any financial ties likely to conflict with its professional positions.
Our company is based in the heart of Europe, close to Lausanne, and all the major industrial centers are just an hour's flight away.
Naturally, all our staff are fluent in French, German, English, Italian and Portuguese.
Our team of highly qualified engineers and technicians is available to our customers all year round, and continually visits all the cable manufacturers in Latin Europe and North Africa.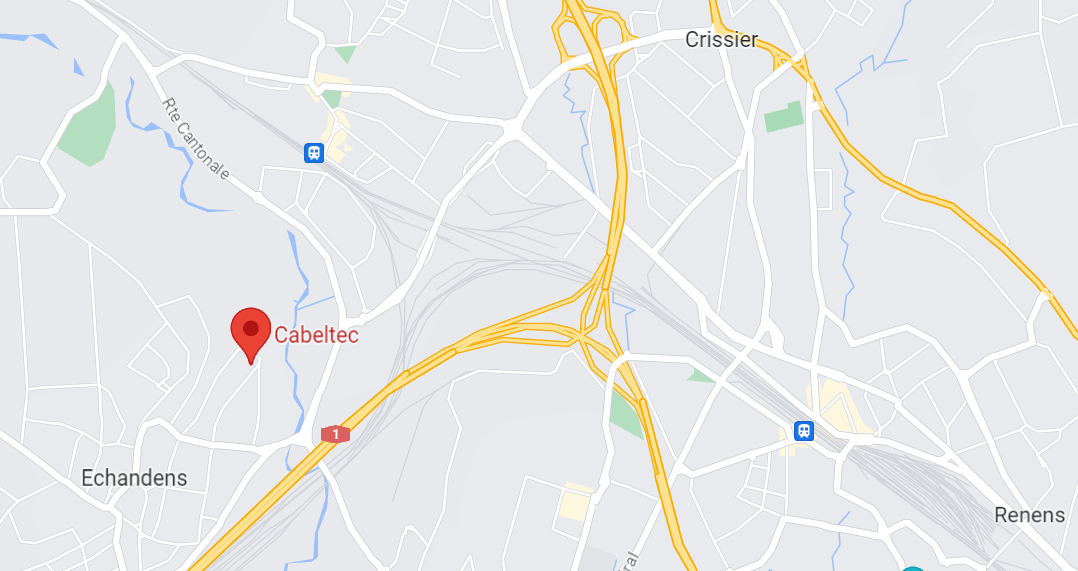 Office access
From airport it takes 38mn by car and 1h10 by train
From Lausanne train station – 14mn by car and 26 mn by metro and bus
What can we offer?
To cable manufacturers:
Technical advice on the choice of new or used equipment.
Indications of product or manufacturing trends.
Cable factory concepts for power, telecommunications or transmission cables, in copper, aluminum or fiber optics.
Elaborate technical and commercial specifications for your equipment consultations.
Assistance in your negotiations with manufacturers.
All the equipment required for the production of power or transmission cables.
Logistical and linguistic support for commissioning and the supply of spare parts.
For equipment manufacturers:
Opening up new markets.
Technical and commercial marketing that can influence your developments.
Identifying the industrial needs of users.
Assistance in your technical and commercial negotiations.
Information on cable standards in force in the countries concerned.
A dynamic and specialized sales force.